The Writers Voice
The World's Favourite Literary Website

Snowflake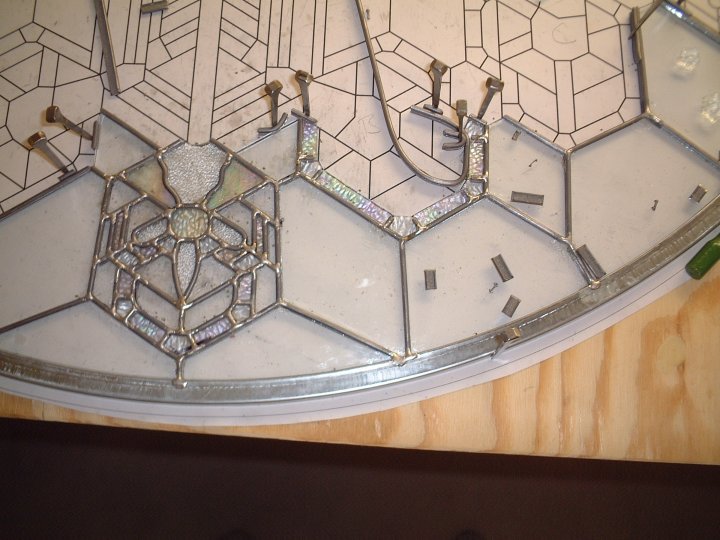 One head of a spoke is complete, The lead is bent in excess to be rolled in to a
deep curve. I always over bend the lead so when it is rolled in to place it fits
snug. Lots of nails to avoid pieces trying to repositioning them selves.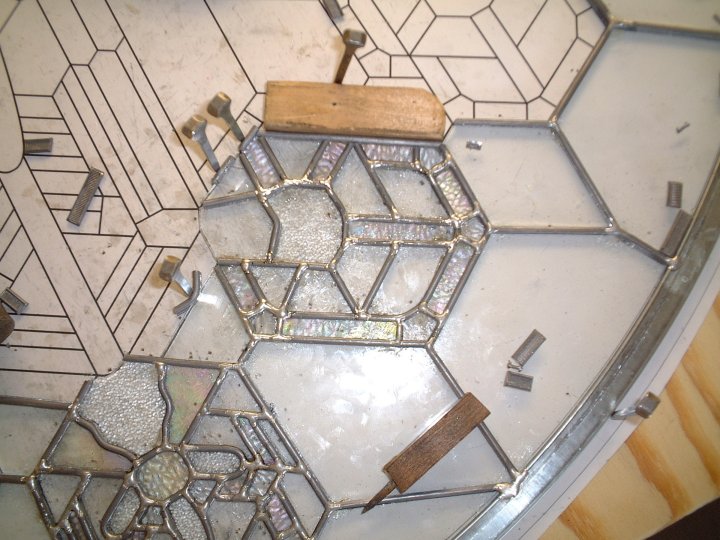 Here I introduce the wood to hold long lengths of lead in place where the nail with lead
may dent the lead. It also holds the lead vertical because the lead is taller than it is wide.
If the lead was not held vertical edges of the glass may be obvious on the back side
when the panel is flipped.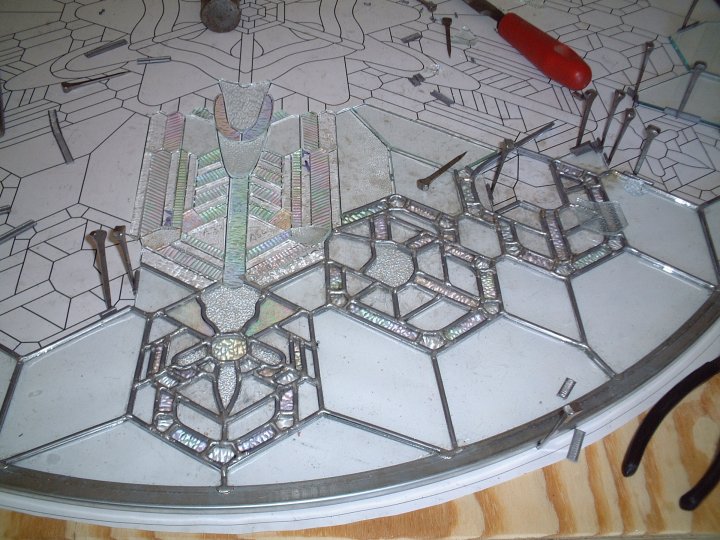 3 heads are complete and I will start working to the center. I select the pieces I will
need and place them on the design. You will see on the right side of the main spoke
a piece of clear that has a long edge, I will put that in first so it can help maintain a
straight line.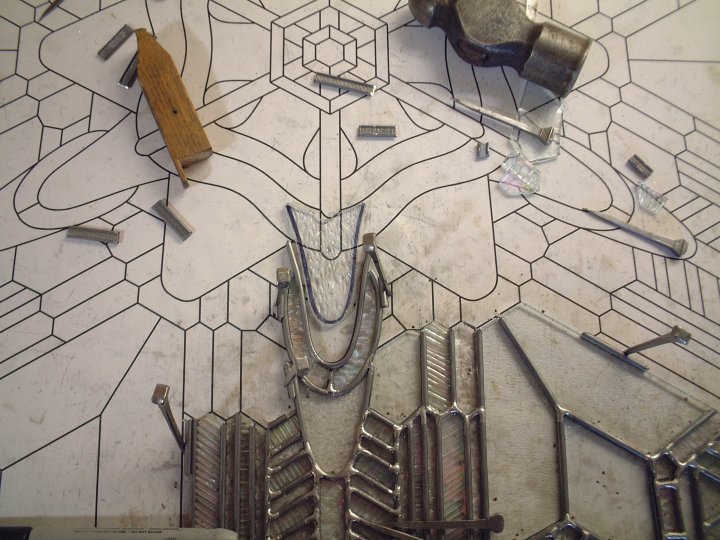 This piece is a hard one to fit so I draw lines around it with it in place to highlight
the high points that will be ground off.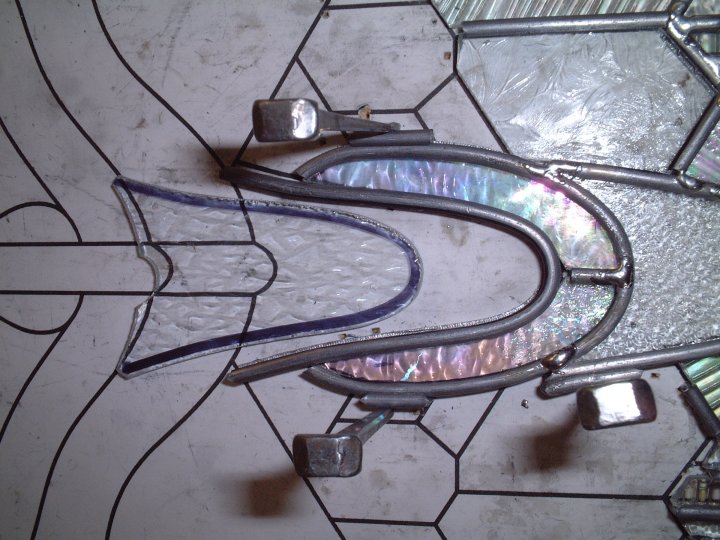 This shows the amount of glass that I will have to remove.


Critique this work



Click on the book to leave a comment about this work