The Writers Voice
The World's Favourite Literary Website

Snowflake

A little off the bottom right and up from there a little more.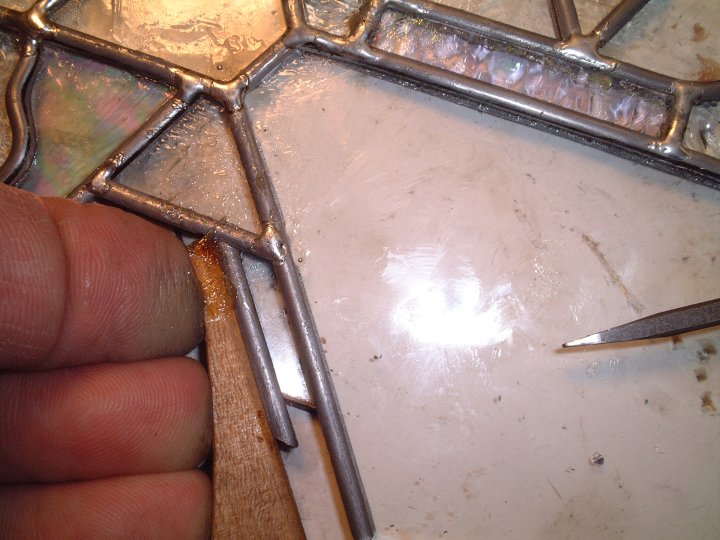 Again holding the lead in place with a piece of wood. Keeping the fingers
out of the line of sight.

Here I line the nippers up on the angle of the glass and notch it - than I will bend it
out a little and realign the nippers to cut off the allowance needed to get the other
lead in place, as you can see the lead running up is one piece.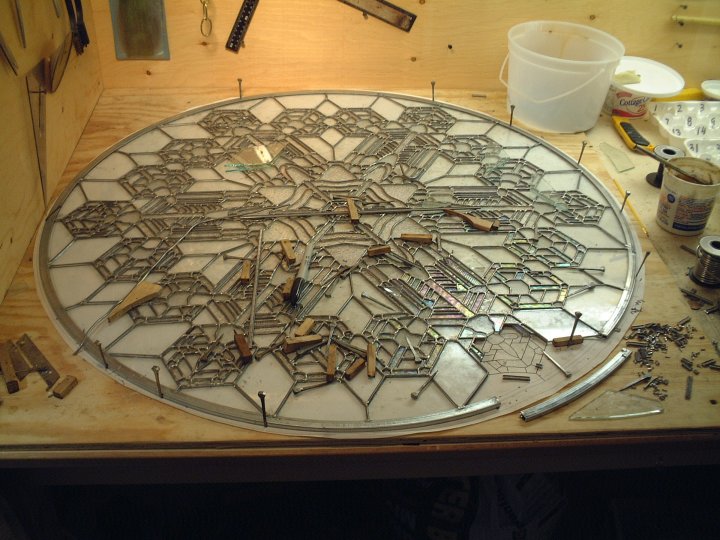 Getting the last piece in was a difficult decision, because I did not want to have to
rethink it, if my decision didn't work. This was the easiest and the joint will not show
because I will sweat on a piece of flat zinc re-bar on the outer edge to add strength.
The boarder will be tinned and I will apply black patina.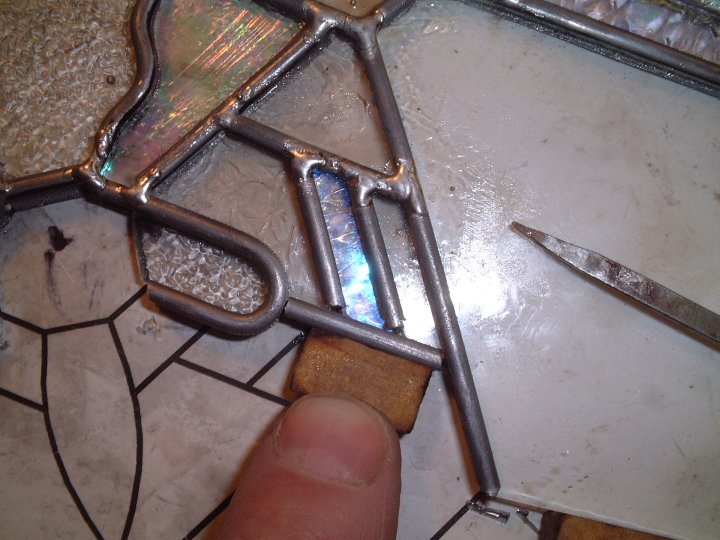 Wood, as you can see, is very handy and it is real cheap in these sizes...


Critique this work



Click on the book to leave a comment about this work