The Writers Voice
The World's Favourite Literary Website

Snowflake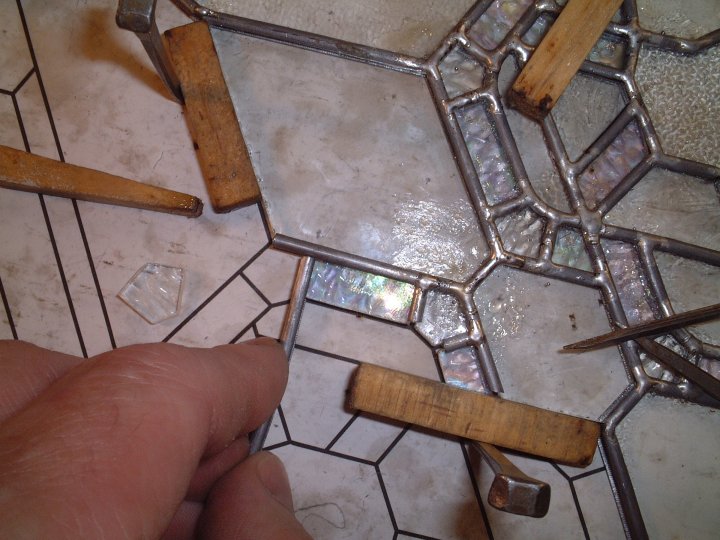 I will be very honest - this is one of the most difficult panels I have ever attempted.
I am holding the lead in place and will scribe where to cut with my nippers.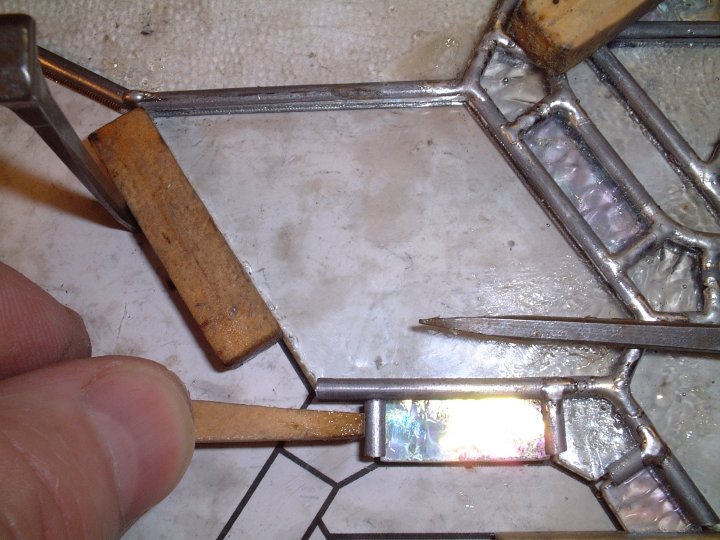 I have to solder this in and I am not holding it with my fingers, but the wood works well.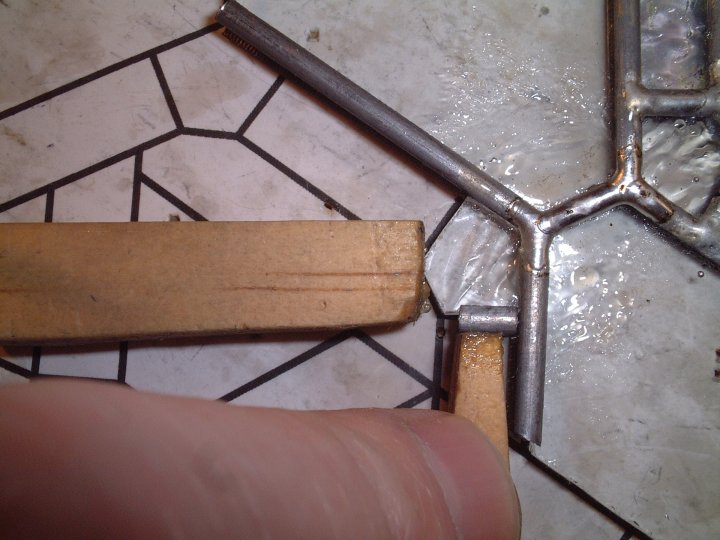 OK I hate these little pieces, and there are 90 of them. Here I line up the glass first, and
then add the lead, and hold it with another piece of wood. Trying to hold the glass with
your fingers would cover the glass and you could not see where to grind it as well as
leave room to solder with out burning yourself.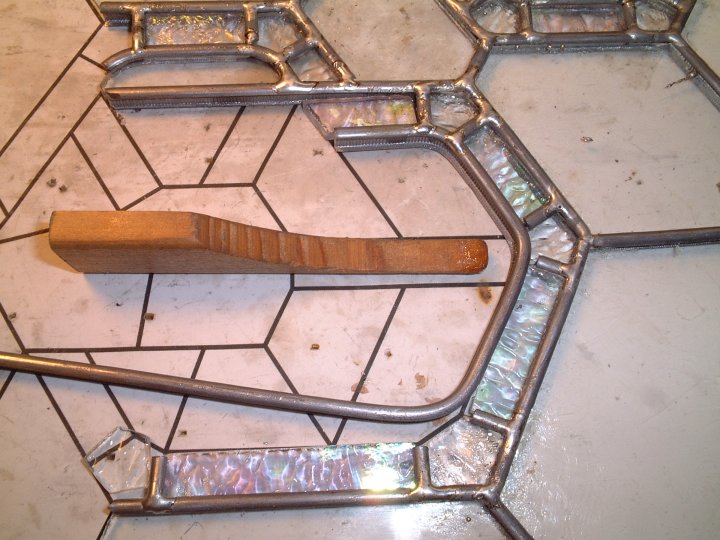 Where the lead needs to be pushed in I use this wood a #4-r round tool lol.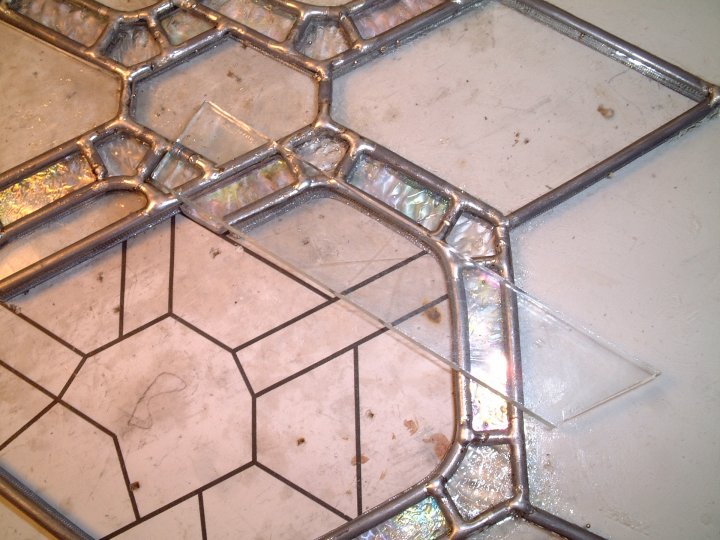 A little over grinding can sure add to the extra cutting, so I make sure I have extra
strips on hand. I will cut this where it is, on top of the lead, to save time of doing it on
the pattern and then needing a lot of grinding.


Critique this work



Click on the book to leave a comment about this work